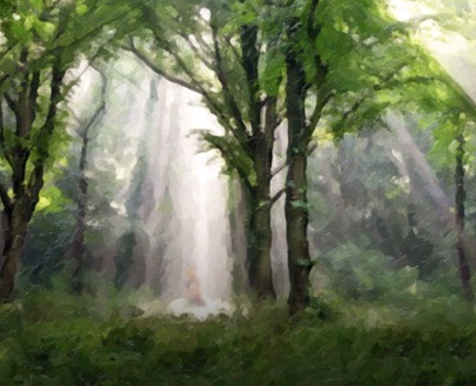 Our prophet, President Russel M. Nelson, invited us recently to prepare ourselves to commemorate 200 years since Joseph Smith's vision in the Sacred Grove. He encouraged each of us to design our own plan to learn and share the message of this singular event. In the South Weber Stake, what can we do to "immerse ourselves in the glorious light of the Restoration?" How can we help turn this invitation into action in our own lives and with our family and neighbors?
What Can Our Family Do?
In our private study, Sunday meetings and family activities, let's focus our attention on the restoration of the savior's gospel. Follow your own family plan. Here are some ideas to help you get started:
From President Nelson
2020 Church, Stake and Ward Activities
March 12-13 – Church History Symposium: "Visions and Visionaries: Joseph Smith in Comparative Contrast."
March 19 – 6th Ward "200 Years of Light"
April 4-5 – General Conference
April 25-26 – Stake Conference
May 30-31 – Stake Restoration Musical Devotional
July 15-18 – Pioneer Trek
September – Restoration History Devotional (TBD)
More to come…
Things to Study
Ideas For Children
Missionary Work
Be a positive light and influence "at all times and at all things, and in all places"
Share your love of the gospel with your family, friends, neighbors, co-workers, classmates and others who you meet
Pray and look for opportunities to share the message of the restored gospel
Get to know the full-time missionaries. Invite them into your home. Introduce them to your friends who they can teach.
Temple and Family History
Go to the temple often. Take your own ancestor names to the temple when possible.
Visit the temple grounds with your family
Research some family names
Do FamilySearch indexing
Visit a FamilySearch Center
Places to Experience Church History
Northern Utah
Weber County Daughters of the Utah Pioneers Museum

Home to many artifacts related to Latter-day Saint Pioneers.

Brigham City Tabernacle

Historic Tabernacle located on Main Street in Brigham City (across the street from the temple). Tours are generally available during the summer months.

Martin Harris Grave

One of the Three Witnesses to the Book of Mormon, Martin Harris rejoined the Church, traveled west, and settled in Clarkston, Utah.

Logan Tabernacle

Historic Tabernacle located on Main Street in Logan, Utah. Tours are available during the summer months.
Salt Lake and Provo Areas
Church History Museum

Experience the Restoration through interactive exhibit, "The Heavens are Open." Visitors will see original artifacts, beautiful paintings, and the video "Ask of God," immersive presentation.

Church History Library

See key documents of the Restoration, including an account of the First Vision in Joseph Smith's own handwriting.

Historic Temple Square

The temple is closed, but visitors are welcome to visit. A new visitor experience in the Conference Center includes a video about the history of the Salt Lake Temple and the importance of the current restoration project. Also be sure to visit the Beehive House. A new tour experience shares more about the home and the Prophets who lived there.

Salt Lake City Cemetery

The cemetery is the final resting place for many people who we read about in Church history, including Twelve Presidents of the Church. The cemetery website has guides for walking tours.

Young Family Memorial Cemetery – located a half a block east from State Street on 1st Avenue

Burial place of Brigham Young and several members of the Young family, including Eliza R. Snow.

Daughters of the Utah Pioneers Museum

The museum houses thousands of historic artifacts and original paintings tied to Latter-day Saint Pioneers.

BYU Museum of Art exhibit on the First Vision (admission is free)
'A Pillar of Light' exhibit at BYU's Harold B. Lee library
Central and Southern Utah
Manti Temple

Completed in 1888, the Manti Temple is a spectacular example of pioneer architecture.

Historic Cove Fort

Built in 1867 at the request of Brigham Young, Cove Fort served as a way station for travelers to and from the southern settlements.

St. George Historic Sites

The sites in St. George share the story of faith and sacrifice of the Latter-day Saints to build a covenant community.