"Latter-day Saints, as with other followers of Jesus Christ, are always looking for ways to help, to lift, and to love others… They truly seek to live the first and second great commandments. When we love God with all our hearts, He turns our hearts to the well-being of others in a beautiful, virtuous cycle. Giving help to others—making a conscientious effort to care about others as much as or more than we care about ourselves—is our joy. Living that second great commandment is the key to becoming a true disciple of Jesus Christ."

President Russell M. Nelson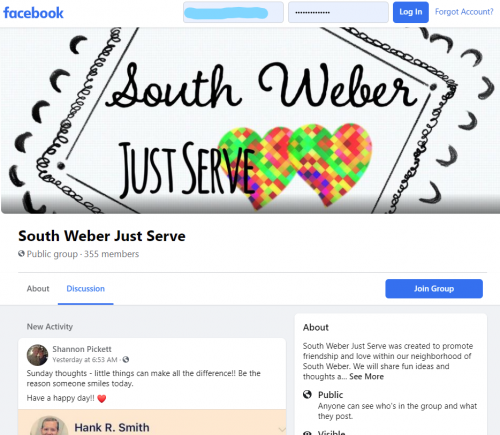 Stake and ward leaders work together to identify and fill service opportunities and assignments. Contact a member of the Stake Relief Society Presidency, Joshua Haacke, Shannon Pickett or Gaylen Pickett for more information.
Just Serve
Give volunteer service where you live today. www.justserve.org is a website where the volunteer needs of organizations may be posted and volunteers may search for places to serve in the community, providing opportunities to help those in need and enhance the quality of life in the community. JustServe is a service to help link community volunteer needs with volunteers and does not discriminate based on race, religion, gender, ethnicity, or sexual orientation in posting projects or in encouraging volunteers to serve according to our guidelines.
Please visit our stake Just Serve Facebook page: https://www.facebook.com/groups/213638502654680/
2023 Stake Service Assignments
Stake members and neighbors are invited to participate in the following service assignments:
Date
Type
Wards
Notes
7/31/2023
Cannery
Bluff, MV, Pioneer
Contact the stake service coordinators for assignment times
8/17/2023
Cannery
All wards
Contact the stake service coordinators for assignment times
9/5/2023
Cannery
1,2,3,4,5,6,7,8,9, Bench
Contact the stake service coordinators for assignment times
9/9/2023
Ward Service
All wards
National Day of Service and Remembrance
Organize a ward service project sometime this week
10/3/2023
Cannery
Bluff, MV, Pioneer
Contact the stake service coordinators for assignment times
10/26/2023
Blood Drive
All wards
2:30 – 8:00 PM
Cedar Bench Building (1814 East 7775 South)
11/8/2023
Cannery
1,2,3,4,5,6
Contact the stake service coordinators for assignment times
12/5/2023
Cannery
7,8,9, Bluff, Bench, MV
Contact the stake service coordinators for assignment times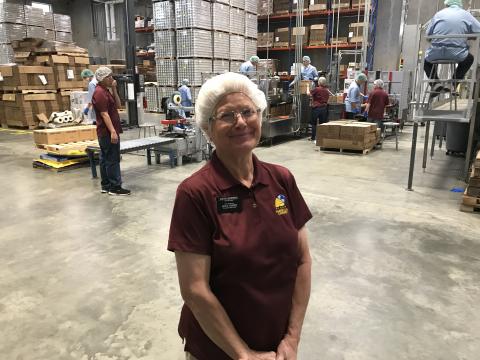 Harrisville Cannery
Ogden Temple Cleaning
Food Pantry (with Catholic Community Services)
Blood Drives
Deseret Industries Donations