Save the Date!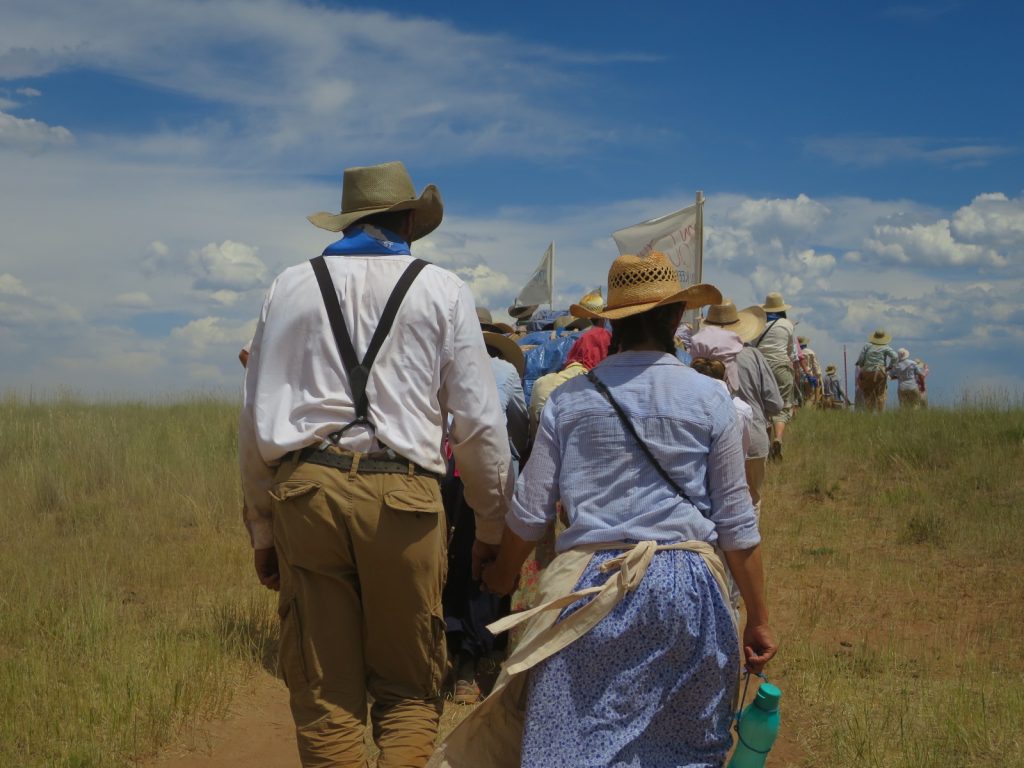 July 13 – 16, 2022 at Deseret Land and Livestock
Get Ready for Trek
For more information, visit the trek website: swtrek2022.org
Now is the time to start getting ready for trek. Your trek experience will be positive if you are spiritually and physically prepared.
Walk 4-5 times each week
Study about the early saints and handcart pioneers
Find out more about your own ancestors
What is Pioneer Trek?
From 1856 to 1860, about 3,000 Latter-day Saints pulled handcarts across the American plains to gather in the Salt Lake Valley. These pioneers trekked more than a thousand miles through heat and cold; through mud, sand, and sometimes snow; and through rivers and over mountains. They faced trials that required great faith and perseverance.
To help youth learn from the experiences of the handcart pioneers, stakes and wards may choose to plan handcart trek reenactments for youth conferences. Treks provide powerful opportunities for youth to:
Appreciate the sacrifice of the pioneers and other ancestors
Strengthen testimonies
Build unity
Learn to work hard and overcome challenges
Images from Trek 2016